Services for Home Owners, Landlords & Private Sellers
We know that sometimes selling or renting your home privately without an agent can take more time than expected. Choose us as your Virtual Real Estate Assistant;you can have potential buyers phone and email us, then we can act as a message relay service. This saves you time and keeps your personal contact information private until you decide otherwise. 
When it's not practical or convenient to show your home to potential buyers or renters, 
we can show your home for you
. Even if we show your home 10 – 20 times, our service is still cheaper than paying a real estate commission by thousands 
of dollars.
 Some of 
our clients have saved $10,000
 or more!
  We've got years of experience showing homes to buyers and renters. We've shown and rented and/or sold 100s of properties (i.e., single family homes, town houses, condos, etc.).
We also provide 
house sitting / house checking
 services for vacationers and snowbirds, and we can assist with 
phone jack 
and 
cable outlet installations 
performed
 by a Certified Technician
.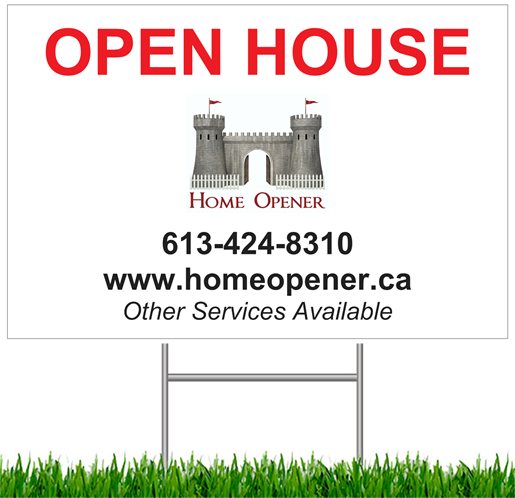 Professional service, honest, very helpful and quick, the prices are amazing they probably have the best prices in town.
diamond87
Home Opener offers great services, follow up and attention to detail. Try them!
Brenda Taylor
Competent, courteous and reliable. Would definately use again. Reasonable rates. Wish I had known about them sooner!! Lori L.
---
---